Advanced technology is adopted in every part including stator, blade, bearing, and more, achieving voluminous airflow with minimum turbulence and nearly inaudible noise. Quality construction ensures longer lifespan. The built-in PWM offers an optimized fan curve for any system.
Available in white, black, and white-on-black combination.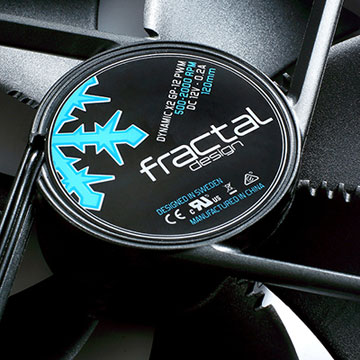 PERPENDICULAR STATORS
Thin, aerodynamic stator struts are angled perpendicular to fan blades for reduced noise and turbulence.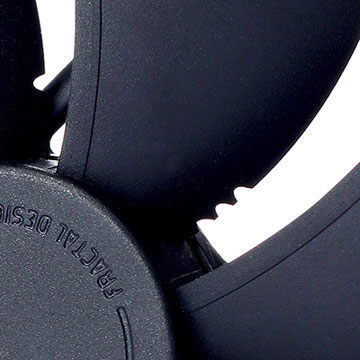 NOTCHED BLADE DESIGN
Strategically placed notches diffuse airflow as blades pass stators to eliminate the hum most fans normally produce.
PWM SUPPORT
A wide speed adjustment range ensures silent operation under lighter loads and maximum airflow during more demanding activity.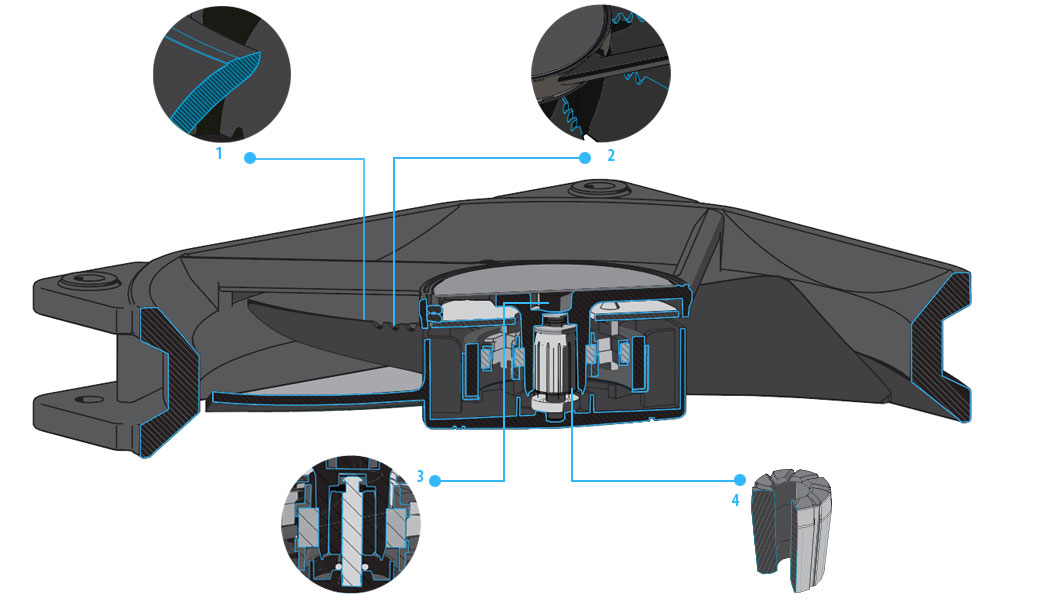 1. TRIP WIRE TECHNOLOGY
The introduction of a micro-turbulent layer combats elements which negatively affect performance, resulting in quieter operation.
2. OPTIMIZED FAN GEOMETRY
Balanced airflow and static pressure deliver great performance in any usage scenario.
3. COUNTER-BALANCED MAGNET
Reduced axial tension on the fan bearing results in increased longevity.
4. HIGH-GRADE LLS BEARING
New Long-Life Sleeve bearing with 100,000-hour MTBF delivers long-lasting dependability.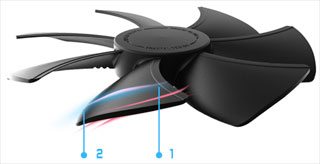 AIRFLOW WITH TRIP WIRE
1. Trip wire forces early layer separation
2. Smaller turbulent area at blade end produces less noise
AIRFLOW WITHOUT TRIP WIRE
1. Airflow deviates too far to follow blade movement
2. Large turbulent area results after layer separation