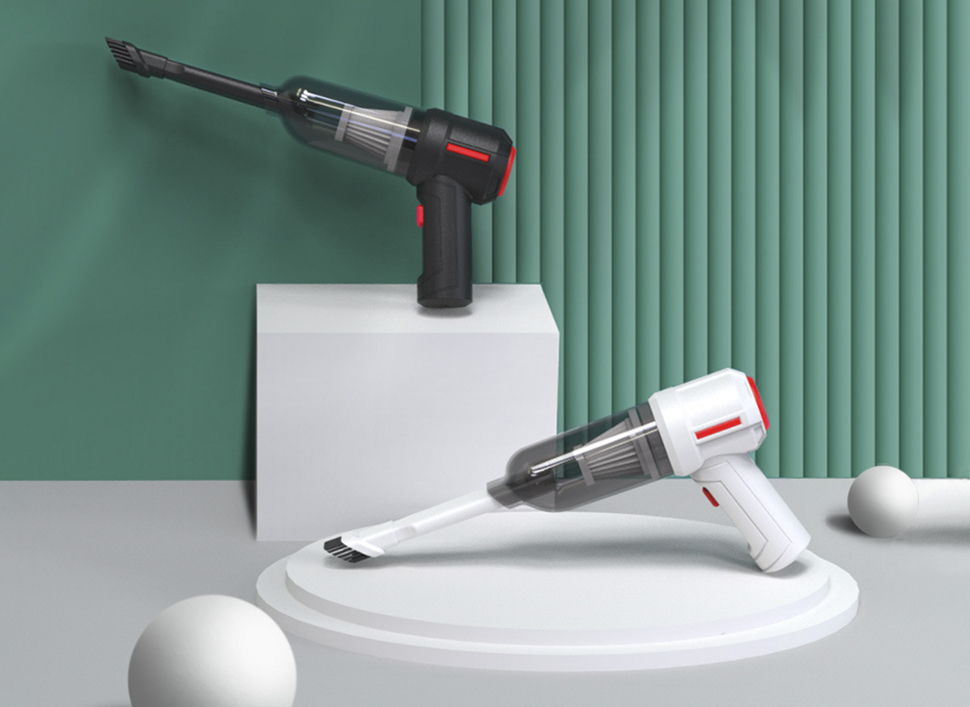 Rechargeable Air Duster/Vacuum Cleaner for Computer, Laptop, Interior Car Detailing, Desk Dusting
As an updated compressed air duster, theres no more air leaks. You can also use this air duster to blow the dust away from computers with higher efficiency compared to other compressed air can dusters. CORN keyboard cleaner adopted rechargeable battery and cordless free design which is portable for you to clean desk, laptop, pc, computer and so on.
Buying three kinds of different nozzles and mini brush at a time and say goodbye to disposable air cans from now on which can saves you lots of money. 3-in-1 multifunctional design with nice price makes this keyboard cleaner become perfect gift for your friends or family members.
This cordless air duster has three different nozzles, one for blower mode, one for vacuum mode and another one for food sealer mode. If your computer, sewing machines or other accessories dwells stubborn dust particles, you can clean them quickly and effectively by keyboard vacuum without much hassle.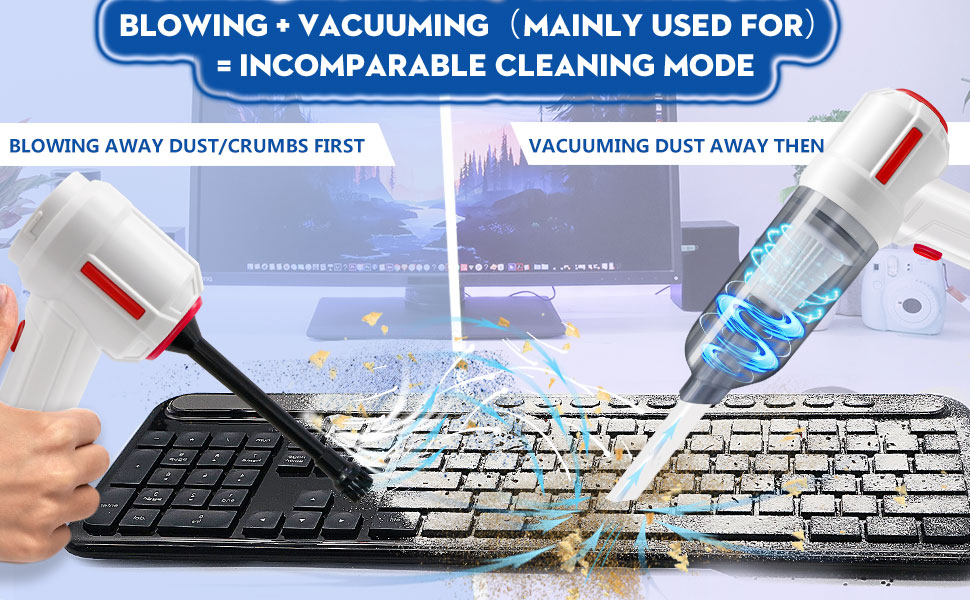 Corn Electric Air Duster/Mini Vacuum Suitable for Cleaning Computer Tower
Corn computer duster provides two cleaning ways for cleaning computer tower, air blowing and vacuuming. Put the mini brush on the one side of keyboard cleaner for brushing dust while vacuuming, then take the other side to blow away dust.
Blowing & vacuuming at any angle
ABS safe material, nice gift for your friends
No cold injury, working as long as it has power
Durable tough quality, won't break in the shipping
Rechargeable battery save your money in the long run
Blowing away dust outside + sucking dust inside of electronics
REUSABLE AIR DUSTER & MINI VACUUM
Vacuum cleaner comes with 4000mAh rechargeable batteries, offering a 10W fast-charging system which can get fully charged in only 3 hours to operate for up to 30 minutes at a stretch, even at the highest output state.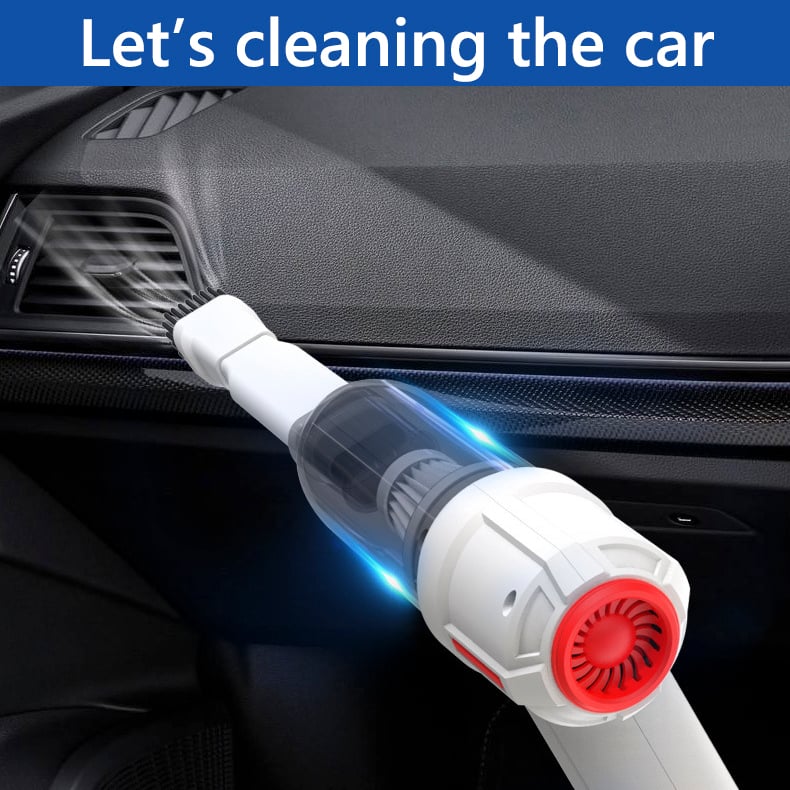 Take It As a Car Vacuum Cleaner
Strong suction of 9000pa which can pick up debris, dust, crumbs easily.
Portable lightweight and cordless design makes you can clean any corners inside the car.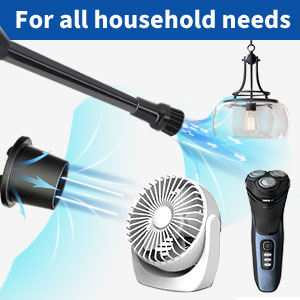 For all Household Needs
Get this electric air duster for all sorts of household needs now!
Such as cleaning your electric shavers, dust your ceiling light fixtures or blowing dust out of portable fans, tower fans, computer fans etc.
Professional Desktop Cleaner
Corn electric compressed air duster, mini vacuum cleaner is professional in cleaning desktop, office desk, workstation, workbench, dinner table and so on.
Compact size also convenience for you to store it.