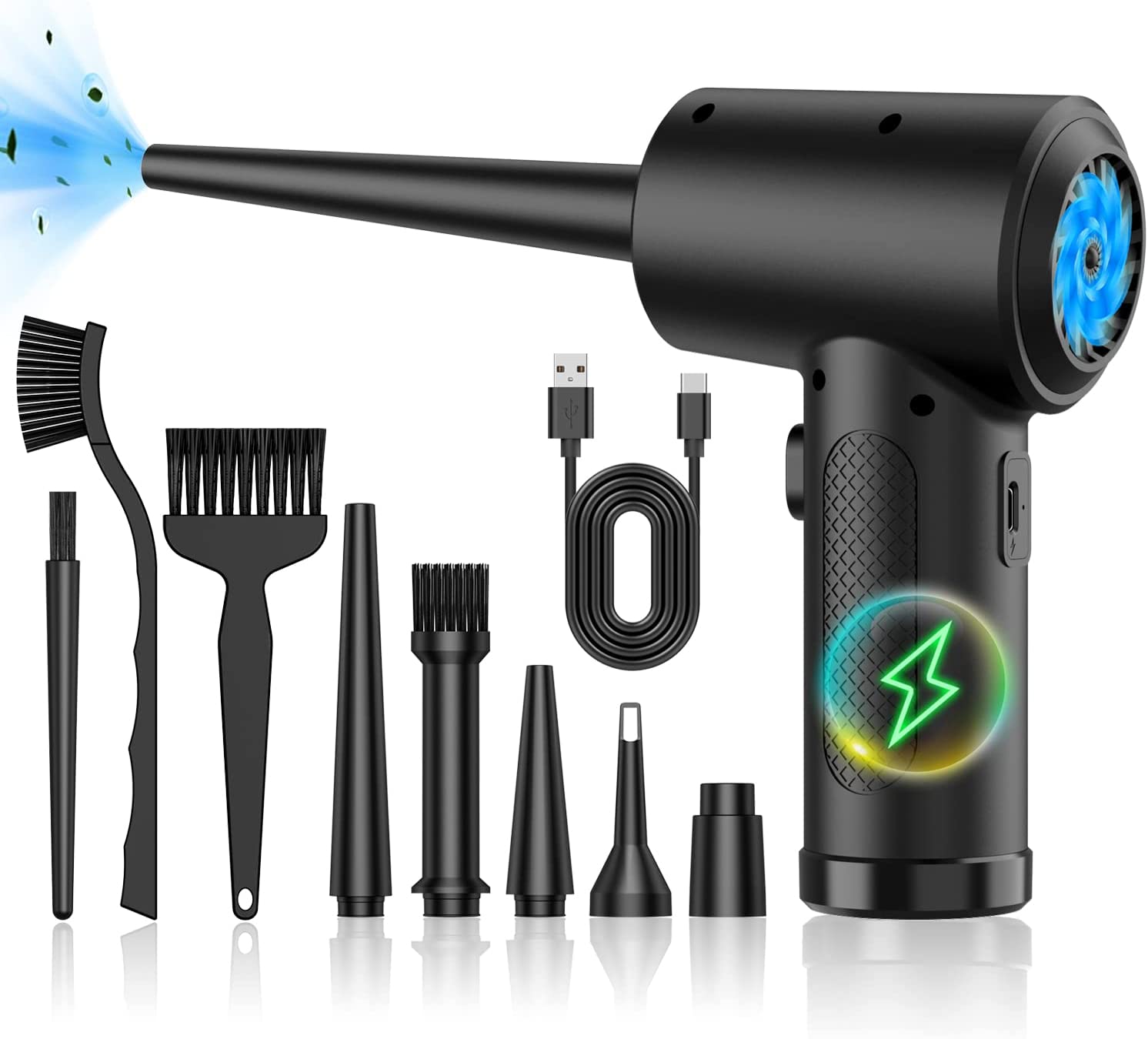 High-performance Electric Air Duster
Equipped with the best brushless motor, high safety performance and low consumption, the fastest wind speed can reach to 51000RPM. 3 gears speed adjustable, can be switched freely with one button. 6000mAh rechargeable battery can keep the air duster working for up to 30 minutes. If you are still bothered by the dust on various devices at home, cordless air duster will help you solve these problems. It can handle it with ease whether it's dust on the computer mainframe or stains in the window sill gap.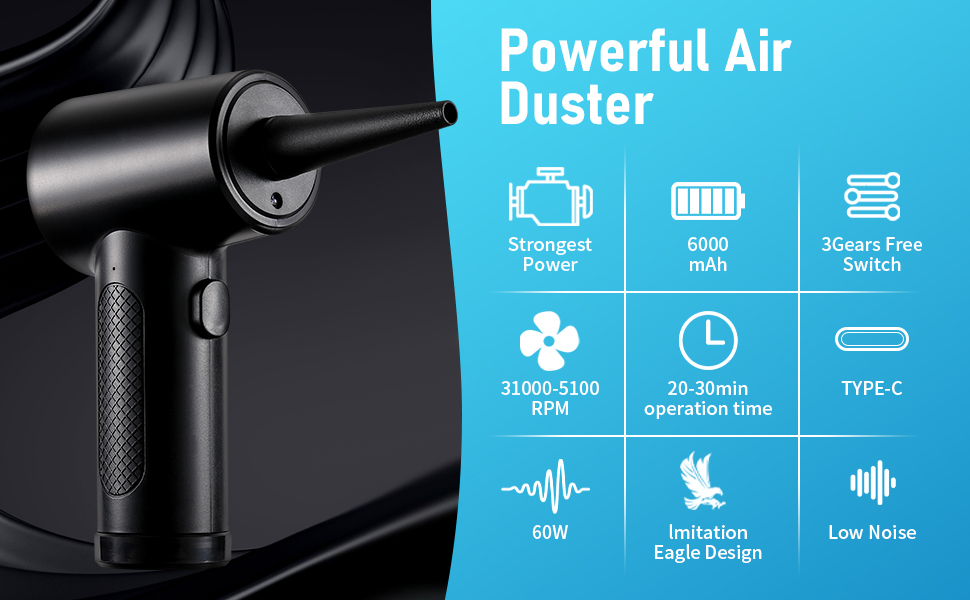 Different nozzles can meet different usage scenarios. Not only can it clean all kinds of dust or small particles from computers, keyboards, fans, windowsills, bed bottoms, sofas, cars, etc., but also can be carried at any time to cheer up swimming rings, motorboats, etc,when at home or on vacation by the sea. 2.As a perfect gift for family, friends, baker, workman, mechanic and so on.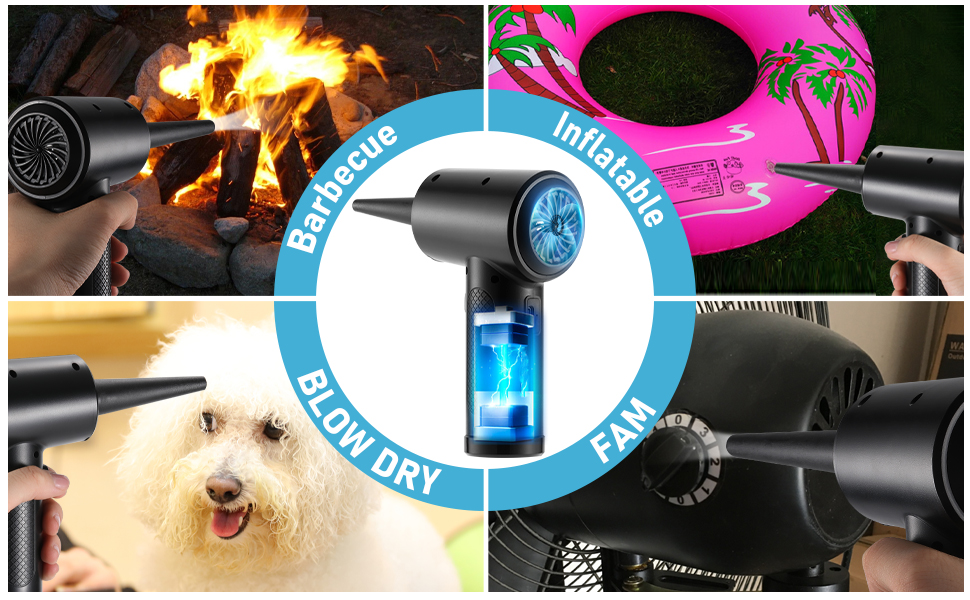 Compressed air dust with battery protection design, do not charge the machine just after use, the battery temperature is too high, please wait for ten minutes to cool down before charging.